WHATEVER YOU WANT TO PLAY,
OUR TEACHERS HAVE YOU COVERED
Our private lesson instructors will get you playing what you LOVE.
Rock (classic to current, ballads and bashers), jazz, funk, country, funky country, popular bops and deep cuts.
DRUMS, PERCUSSION, GUITAR, BASS, BANJO, UKULELE, THEORY, SONGWRITING, VOICE, PIANO (MASTERS LEVEL)
GUITAR, BASS, PIANO, HARMONIC THEORY, SONGWRITING, EAR TRAINING, PERFORMANCE (MASTERS LEVEL)
GUITAR: SLIDE, ELECTRIC, ACOUSTIC
DRUMS, GUITAR, BASS, PIANO
MUSIC PRODUCTION, GUITAR, BASS, UKULELE
GUITAR, BANJO, MANDOLIN, DOBRO, FIDDLE
GUITAR, BASS, MUSIC THEORY, EAR TRAINING
Matt Devore
drums, percussion, guitar, bass, banjo, ukulele, theory, songwriting, VOICE, PIANO (Masters Level)
Hey there, my name is Matt. According to my Mom, my obsession with music began around the age of 3, when I started banging rhythms and grooves on pots and pans.  As long as I can remember, I've always had an uncontrollable need to play any instrument I could get my hands on. I have always felt music was my calling. As a child of the 90's my musical inspirations first began with alternative/grunge music. Bands like Nirvana, Soundgarden, and Pearl Jam captured my full attention, and flannel shirts took over every inch of my closet space. 
Though my musical beginnings started with me making lots of racket with my friends in the garage, I eventually learned to appreciate all types of music. I joined the school band program, refined my skills, and inevitably made my way through college obtaining two degrees in music. I now have a Bachelor's in Music from Western Kentucky University and a Master's in Music from Austin Peay State University. When I'm not teaching lessons or overseeing the inner workings of the academy, I teach music appreciation at Nashville State Community College…. and play video games.
In my time studying music, I've had the good fortune to learn and explore various styles from orchestral, metal, rock, pop, hip-hop, jazz, reggae, blues, country…. you name it, I've tried it.
I love to share my experiences and teach all that I have learned in music. I am lucky to have maintained a private lessons studio for over 15 years, and on average get to work with 60 plus students a week. I teach a wide variety of musical instruments and music classes. I've always loved helping students of all ages and skill levels learn how to play and enjoy music. You are never to old or young to learn how to play music! When I'm not teaching music you can catch me playing in several different local bands, including Opossum Holler, Chrome Reaper, Veils, The Jamie Resch Band, The DeVore, Weiss & Hall Trio, The Boystie Beas, and Gabagool.
Jordan Weiss
guitar, bass, piano, harmonic theory, songwriting, ear training, performance (MASTERS LEVEL)
Hi, I'm Jordan Weiss and I was 12 years old when Eddie Van Halen changed my life. Sounds dramatic, it was. I was a (middling) tournament tennis player with lackluster grades; I became an obsessive guitar student with a set plan to be surrounded by music the rest of my life. 
I studied at Berklee College of Music (Boston) and Wayne State University (Detroit). I went on to be a career musician, playing and teaching throughout Boston, Detroit, Chicago, Nashville, and finally our beloved BG KY— rock, funk, blues, reggae, jazz, popular and otherwise.   Local bands have included Felonious Funk, Doc Weiss & U Tall Pelicans, The Jones, and DeVore, Weiss, and Hall. 
I'm proud to have built premier lesson programs, first at Royal Music Co. and now at our very own Bowling Green Rock Band Academy. 
I teach all ages, styles, and levels, lessons tailored to each student's process and interest: guitar, bass, piano, harmonic theory, songwriting, ear training, performance. I get very Proud Dad about all of my students, from those who earn their local livings as journeymen musicians or in nationally touring acts, to those who have furthered their studies (musical or not) at programs such as Interlochen Center for the Arts, Gatton Academy, Oberlin College, NYU, Berklee, Belmont, UK…I could go on.
Kristy Helit
Hi, I'm Kristy and I am a Kentucky resident but originally from the outskirts of Nashville TN. My musical studies started at the age of 7 with my primary focus on piano.  I began teaching private piano lessons on a small scale in 2006. Since then, I've grown my musical studio to welcome many more students. I have taught locally in Bowling Green for the last 9 years.  I enjoy teaching both kids and adults of varying skill levels. 
 My goal is to share the love of music and pass that along to students. I strive to take a well-rounded approach to help students learn and create music.  That in turn hopefully inspires them to take their music to the stage and share it with others.  Through the years I have played in a variety of venues including banquets, weddings, rodeos, and local spots such as The Derby Piano and Dessert Bar. When I'm not playing music, I love hanging with my dogs and my cat.  I love cars, the great outdoors and I would really like to surf.
 I currently offer virtual and in-person private piano instruction. All ages welcome.
Murf Adams
guitar: slide, electric, acoustic
Hey hey!  My name is Murf Adams.  I grew up in Greenville, KY and was raised in something of a football family.  I played every sport that was offered to me as an elementary school student.  I got a lot of experience keeping benches thoroughly warmed.  Suffice to say, I spent much of my childhood feeling out of place.  That is, until I decided to join band in 6th grade.  I had finally found something I excelled at and something I enjoyed: the trumpet.  
I started playing guitar in middle school and at age 14, I had my first rock band, Hephaestus (good luck pronouncing that correctly.)  Performing at ag centers and church basements, my friends and I started our very own scene in rural Kentucky that lasted throughout our high school years.  
I went on to study trumpet at Western Kentucky University and graduated with a degree in Music Education in 2009.  Since then, I have divided my time between performing and education.  Music has taken me all over the world.  Throughout my musical journey, I have come to appreciate all styles of music.  My go-tos however are funk, rock, jazz, soul, and blues.  I have played both trumpet and guitar in several Bowling Green bands including Fat Box, Billy Swayze, Felonious Funk, Pineapple Jones, and more.  I currently teach music at Lost River Elementary in Bowling Green and I'm excited to say now, at BG Rock Band Academy too!  Let's Rock!
drums, guitar, bass, piano
Hi! My name is Quentin Farris. I began playing drums when I was around 14. I started playing along to all my favorite records, learning as much as I could from the greats. After graduating high school, I joined my first band with my stepbrother, who highly influenced my playing and musical taste. From that experience I learned a lot about practicing, playing, writing songs and being in a band. Shortly after, I felt the need to improve my playing through lessons. I started taking lessons at Kentucky Music with John Givens who mentored me and was highly influential in my life. To this day he is a dear friend and his impact is a big reason why I love teaching along with other teachers I've studied with including Webb Hendrix, Dave Elitch, and Mark Berry. 
Over the past 10 years, I've played and recorded in numerous bands in the area including The Watts, Grapple Hound, Cousin Estil and Shifty Sister, John Martin Trio, Maceo, The Slack, Rat Salad and others.
I started teaching drum set 7 years ago and enjoy combing my experience with performing as well as teaching strategies, which is an art of its own. I am currently finishing my bachelor's degree in Music Education at Western Kentucky University where I have been able to play with great player in the Jazz Band, Steel band, Wind Ensemble, Percussion Ensemble, the Big Red Marching Band, Pep band and the Orchestra. 
I am currently playing with Billy the Droid, High Fidelity, and Marmalade where you can see us playing around the SOKY area.
Spencer Woods
Hello friends, I'm Spencer Woods and I've been fascinated by the piano for as long as I can remember. I spent my formative years in Paris, France where I began piano lessons with Karibay Narveaz from the Conservatory of Montreuil at 6 years of age. I was 9 when my family moved to Poole, England, and I was fortunate to study there with the award-winning pianist Douglas Gould. Having multiple great teachers has helped me to understand music from different perspectives, and somewhere along the way I began to develop my own.
My family moved again when I was 11, finally settling in the US (hello Bowling Green, KY), and I continued my musical journey here studying jazz and modern music with Jordan Weiss, and classical music at WKU, where I went on to earn my Bachelor of Arts in Piano Performance. I've been performing in South Central Kentucky and in Nashville since the age of 14, and have collaborated with touring rock bands the likes of Dan Luke and The Raid, Young Romantics, and Billy The Droid. I've also toured with the Western Kentucky University Wind Ensemble and had the honor of premiering music for WKU professor of composition, Mathew Herman. In the summer of 2017, I performed in the Jazzit festival in Feltre, Italy. I also performed in Florence, Italy, at the Accademia Europea Di Firenze, and took master classes with various maestros of jazz and classical music. It was in Italy that my love for jazz really took off, and since returning to the United States I've had multiple rock and jazz projects that have performed extensively and recorded at Thunder Sound and Erskine Sound recording studios.
I currently lead the Woods Menagerie and you can catch us live at venues such as Hickory and Oak and Gasper Brewing Co. I've been teaching lessons for a few years now, and I always approach each student as a new process, a new experience. I'm excited to help you along the path that has been so rewarding to me.
Cindy Darst
Hi! I'm Cindy. I grew up watching my mom, aunts, grandma, and cousins play music in churches around Breckinridge County. When I was 4, my parents took me to a Ronnie Milsap concert at Beech Bend, where I fell in love with his white baby grand and immediately begged for lessons.
I started piano lessons at 6 years old. A few years later, my mom showed me some chords and I started picking up songs, tv commercials, theme songs, anything I could by ear. By the age of 12, I was accompanying her at the song services of three different churches. Around this time I repeatedly tried to play Mom's guitar, learning the chords from watching her, but I'm a true lefty and it wasn't until I found a left-handed guitar that I was able to strum a consistent rhythm.
After moving to Bowling Green, I became the pianist at Cecelia Memorial Presbyterian Church and got involved in the BG music scene. I'm a huge fan of our scene and I feel lucky to play a part in it with such amazing musicians. I've been in several bands, the most recent being Full Frontalsaurus and Sword of Damocles, and I've appeared as a guest musician with several local bands including The Lost River Cavemen and Outhouse Etiquette.
I'm excited to join the BGRBA family and share my love of music with you!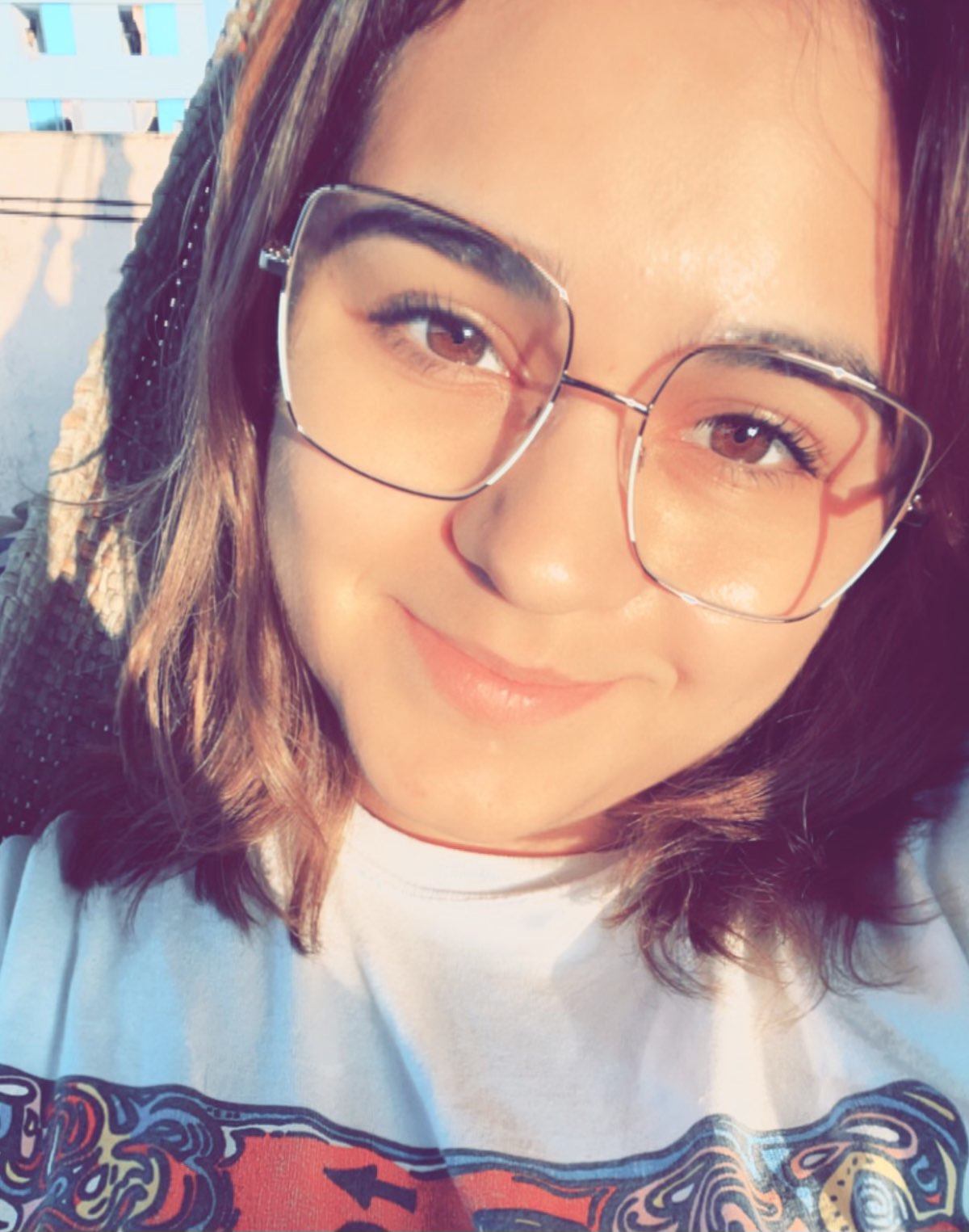 Isabella Sparling
Hi! My name is Isabella Sparling, my pronouns are she/her and I am from Louisville, Kentucky. I have always been interested in singing and music since before I can remember, so after months of begging, my parents enrolled me in private voice lessons when I was in 6th grade and I was hooked ever since. My journey then took me to the Youth Performing Arts School (YPAS) where I fell in love with classical music and voice. From there, I happily joined WKU's music department where I took vocal pedagogy and realized my passion for private voice teaching.
I have been teaching lessons for about a year now, and nothing is more rewarding than seeing my students learn and grow as musicians and be just as excited as I am with the whole process. I focus on foundations of healthy vocal technique that is going to keep your instrument happy and in tip-top shape, and bringing out what is unique about each singer. Every voice is different so every lesson will be tailored to fit that voice. I am open to working with young and adult voices.
I am excited to learn and grow with each new student that walks through the door and share my passion for singing. I can't wait to get started!
Tanner Stuppy
Hi there friends,
My name is Tanner Stuppy and I've been sliding around as a trombone player for over 11 years. A Middle Tennessee native I grew up competing in honor bands my entire middle school and high school career. I moved to Bowling Green in 2016 to start my higher education at WKU as a musician and recently graduated with a Bachelor of the Arts degree in December of 2020. During that time I had the honor to be in the top collegiate jazz band and orchestra in the state through KMEA. I also teach marching band at Barren County high school since 2016 as the low brass staff.
I've had a love for brass starting at a very young age, growing up I was a avid listener to Tower of Power, Parliament Funkadelic, Prince and many more iconic artists with heavy horn in them. That music has fed into what I do now as a instrumentalist playing with groups around town such as Billy the Droid, Fat Box, and the Menagerie. My love for music simply can't be contained and I would love to share, help, and grow your musical mindset!
Max Erskine
Music Production, Guitar, Bass, Ukulele
Hello, my name is Max. I'm a multi-instrumentalist and audio engineer with a passion for recording music. I've always been interested in music, but started pursuing it seriously at 12 years old. I began my journey with the acoustic guitar, and quickly found myself branching out and playing bass, ukulele, drums, piano, banjo, and mandolin. Learning this variety of instruments helped me to realize that I really enjoyed the learning process, and that I wanted to share that with others. 
By 14 years old, I'd been playing with a band for a couple years and I wanted to try recording our music. It didn't take long to realize how difficult recording can be, but I didn't let that discourage me. For the next several years I continued to play and record as much music as possible, learning everything I could in the process. 
I continued my studies at Middle Tennessee State University pursuing my bachelors degree. I majored in Audio Production and minored in Entertainment Technology. I began a freelance recording career and became an engineer at Thunder Sound Studio in Franklin, KY.  I was shortly thereafter approached by a student looking to learn audio production, and thus began teaching in 2019.
I really enjoy helping students of all types to find their individual paths to music, and I aspire to share my knowledge in fun and approachable ways. I typically teach beginner to intermediate instrumental lessons (all ages welcome), and audio production from beginner to advanced levels. My focus is not necessarily on creating virtuosos, but rather to show students that music can be fun and available to them. I look forward to all the people and opportunities that come into my life through teaching and I'm happy to share my skills to help people pursue their own dreams!
Yan Garza
Hello ~ My name is Yan Garza and I couldn't be more excited to become a part of the Rock Band Academy! I'm a local musician, private lessons instructor, avid listener, and occasional photographer. I grew up in San Miguel de Allende, México, and eventually ended up in Kentucky at the age of 16. I've been lucky enough to have been constantly engaged with music since I can remember.
At a very young age, I started playing music through my first instruments, piano and violin, which I studied through the Suzuki method; although, I eventually picked up the drumset, which has been my main instrument ever since. Whether it was attending and participating in chamber music festivals, simply listening to my mother teach violin while I played videogames, actively making cassette mix-tapes, or having the casual jam session in the garage with my friends, music and music pedagogy has always been a driving force in the forefront of my life.
Ever since I landed in the US, I've had many wonderful opportunities to play with a flurry of different groups and ensembles. Including highlights like playing at the Nissan Stadium for an NFL game with the MTSU marching band, playing with the KMEA Intercollegiate Jazz Band, and with the BCHS Concert Band at Carnegie Hall. As well as the wide variety of concerts I've had the pleasure of performing in during my studies at WKU. Since my early teens, I've been teaching music to students of all skill levels, as well as other academic subjects professionally at a tutoring center. It goes without saying that teaching and helping students overcome their obstacles is a big passion of mine. My music interests can be anywhere from jazz, hip-hop, country, funk, rock, afro-cuban, classical, electronic, and many more. So, whatever music you're interested in learning, I'd be happy to work with you!
Steven Stewart
Howdy folks! My name is Steven. I'm a fiddle player/violinist and card magician out of the Kentucky/Indiana/Tennessee region. I teach all ages and levels of violin. I also teach many different genres including classical, bluegrass/folk, blues, country, and rock.
I've been playing the violin for 22 years, and have been playing professionally for 16. I studied music at WKU and have toured up and down the eastern coast of the USA playing music, as well as toured internationally with the WKU Symphony. In my professional performance life, I've had the privilege to open for artists including Chris Stapleton, Tracy Lawrence, Marty Stuart, Russell Moore, Dan Tyminski, and Michael Cleveland. Currently I play in a bluegrass band called Kentucky Shine and various artists across the state. As well as performing live, I also do recording work. Kentucky Shine is up to release their second album later in 2022 so be in the lookout for that!
Outside of my performing life, I have a deep passion for teaching. My younger students boast achievements such as holding concert master and section leader positions in youth orchestras and school orchestras, placing top 5 in the Kentucky State Championship, making the symphonic and commonwealth KMEA All-State orchestras, and being accepted into multiple collegiate music programs. I'm looking forward to being added to the BGRBA family! See you there!
Jordan Riehm
Guitar, Banjo, Mandolin, Dobro, Fiddle
Hello, my name is Jordan Riehm. I love the banjo. I love bluegrass. It's my thing. I fell in love with the music and culture after attending a bluegrass festival. That festival was ROMP, a yearly event that's put on by the Bluegrass Hall of Fame.
        I didn't grow up with bluegrass, although I do plan on growing old with it. Musically, I began with guitar. I learned from great instructors in the area. Todd Coop helped me learn all my favorite classic and southern rock songs and solos on electric guitar. I later learned improv from the great Bobby Baldwin. I've also studied classical and music theory independently.
       I cater all my lessons to each student. I try to find ways to make the lesson material meet their needs, wants and abilities. The goal is to make the sometimes tedious and repetitive parts of practice interesting and enjoyable.
      I currently play in a few bands. I play banjo for Kentucky Shine. We're an Owensboro based bluegrass band.  We've recorded one album in 2021 and are going back into the studio for another in 2022. We've played ROMP and opened up for legendary Bluegrass artists. 
      I recently just joined a group of young musicians in the band called Marmalade. It's a jam, jazz, funk rock excursion! Several other members are also instructors at BGRBA. On top of all of this, I was recognized as the 2022 State Banjo Champion at the Bluegrass Festival in Owensboro. 

     I hope I can connect with you or you child in a way that encourages them and empowers them musically and personally!
Cassidy Pfefferkorn
Kai Rogers
Guitar, Bass, Music Theory, Ear Training
Hey! I'm Kai, and I've wanted to play guitar since the first time I heard one. When I was a small kid in a tiny Ohio town, my dad and I used to sit on the floor with snacks and his boombox, listening to his CD collection- Led Zeppelin, Red Hot Chili Peppers, Jane's Addiction, Sublime, and a lot more. I believe this began my love for music, and I treasure these memories. I joined the school band at the age of 10 and learned to play drums/percussion, which gave me a sense of rhythm and fostered my discipline for practice. When I was 14, I got my first guitar, and began taking lessons, practicing voraciously.
During high school, I started a punk band. We played at bars, cafes, and clubs in Pittsburgh, PA, Buffalo, NY, and all around Northeast Ohio. I recorded an LP at Mindrocket Studio in Sharpsville, PA, and many more in my basement at home, playing all the instruments. This time confirmed my love for music, songwriting, and performance. I needed more, so I rolled the dice and moved to Bowling Green, where my guitar hero, Tiger Merritt, lived, to study guitar and music theory at WKU. Under the instruction of John Martin, I was trained in classical, jazz, country, and blues music. I owe much of my musicianship to him, and I am thankful to have a Bachelor of Arts in Music. In 2017, I studied jazz and music theory with my friend and colleague, Spencer Woods, at Accademia Europa di Firenze in Florence, Italy. Under the instruction of many different virtuosic musicians, we performed at clubs and cafes in Florence, as well as the Jazzit Fest in Feltre, Italy. This experience was endlessly enriching and made me a much better musician.
I have performed with many different musicians and bands, including Cloud Ruler and The Rift, in Bowling Green, Nashville, Lexington, and more, in addition to writing and recording music at Erskine Sound and Nightmare House Productions. I love teaching guitar, bass, music theory, and ear training, taking a personalized approach to each student's particular interests while emphasizing proper technique and music theory. I have years of experience with teaching, and I look forward to having years more. I am extremely thankful for music, and if I can help you achieve the same fulfillment music has given me, then I can't wait to start.
Elijah Milburn
Hey all, I'm Elijah. The art of performance is one that I've studied closely for my entire life. I've been performing in plays and musicals since 5th grade, and I've been playing saxophone for 9 years – 5 of which involved private lessons. I then went on to teach students at marching bands in Kentucky. I'm currently pursuing my BFA in musical theatre at WKU and will then move on to receive my masters in vocal performance. So whether you're looking to get more adept with music theory, play the saxophone like you've always wanted to, or feel comfortable and confident singing, I'd be glad to help you out!
Benjamin Diamond
Anna Gaddie